Why buy from the True Lovers Shop?
Genuine
products
Exactly
as shown
EASY EXCHANGE
AND RETURN
ONE YEAR
WARRANTY
After recent virality on TikTok & Instagram, our Sunset Lamps brings the sunset and summer vibe right in the comfort of your home.
Our Sunset Lamps are a compact, natural type of home lighting that transforms any room into a mesmerizing experience. Once the light hits the wall, you're in for a treat. Inspired by Mediterranean sunsets we only get to see once in a lifetime, our Sunset Lamps replicate this lifelike experience.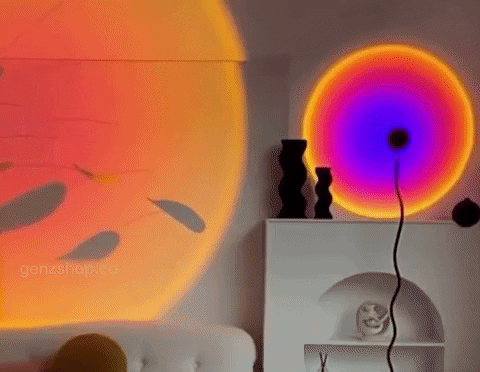 Create the ambience you want by adjusting the rotation of the lamp in order to make a bigger aura. Simply face the lamp to any wall and enjoy the sunset vibe. 
1x Sunset Lamp
Specifications
90

° rotation stand

USB charging cable

LED energy saving light

Size: 10" x 5" - 25cm x 12cm
*Worldwide shipping
*Free U.S. shipping on orders $40 or more
*Free international Shipping on orders $50 or more